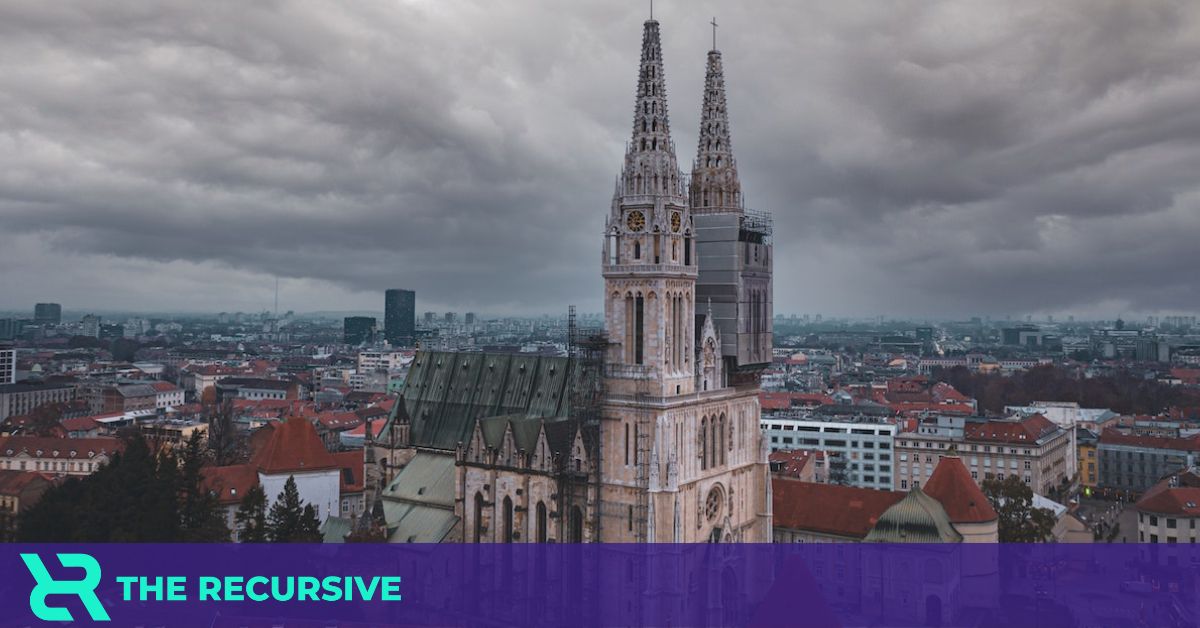 Top 10 IT companies in Croatia in 2022
Although a relatively sparsely populated country, Croatia has one of the most developed IT industries in the region.
In recent years, the Croatian economy has been driven forward by its IT industry, while its exports in 2021 outmoded 1.2 billion euros, thus reaching a share of 6.4% in Croatia's total exports.
With After With more than 35,000 employees in this branch, Croatian IT companies have shown outstanding performance in recent years, especially compared to other industries. In this article, the recursive takes a look at the companies that lead the Croatian IT industry.
Turnover for 2021: €291m
Founded in 1995, M SAN Grupa is privately held and currently the largest IT company in the Croatian market.
The Company's principal activity is the distribution of computer hardware, software and consumer electronics. The Croatian company has more than 800 employees and in addition to M SAN Grupa in Croatia, the group includes a number of regional companies such as Kim Tec Serbia, Kim Tec Bosnia and Herzegovina, Pakom Kompani Macedonia, Kim Tec Montenegro and AskTec Kosovo, and has more than 6,100 partners.
2021 revenue: €209 million
Ericsson Nikola Tesla is the Croatian subsidiary of the Swedish telecommunications Equipment manufacturer Ericsson. Named after the inventor Nikola Tesla, the company is the largest specialized provider of modern telecommunications products, solutions and services in Central and Eastern Europe, related to the sectors of health, transport, public administration, communal activities and multimedia communication.
The company's products primarily focus on the 5G, cloud and IoT segments, and core businesses include sales and marketing in Croatia, overseas markets and within the Ericsson Group, R&D, creation and implementation of complete communication solutions in the operator segment. , and solutions for industry and society.
The company has 3,200 employees, nearly half of whom work in the nation's largest R&D center.
King ICT (part of M SAN Grupa)
2021 turnover: €96 million
KING ICT is a system integrator specializing in advanced ICT solutions. Relying on new technologies, the cloud and the mobile-first principle, the company creates innovative business solutions. such as ERP, MS and employee efficiency management products such as HRplus.
The company also builds data centers, optimizes IT infrastructure, introduces security solutions and develops new ways to manage information, which has led to the creation of products such as the Business Reporting System BI and GIS solutions for the exchange of spatial information.
Based in Zagreb, KING ICT comprises a number of specialized companies, including Aktivis, which specializes in document management; Smart Energy, specialized in the implementation of measures in the field of energy efficiency; and Planet IX, which specializes in the use of artificial intelligence and its applications in data processing, robotics, drones and unmanned aircraft. The company is also present in other countries in the region such as Bosnia and Herzegovina, Serbia, Kosovo and North Macedonia.
Combined (part of Hrvatski telekom grupa)
2021 turnover: €75 million
Combis is a regional high-tech company specializing in the development of applications, communication, security and system solutions and the provision of services. The company also sells computer and communications hardware and provides software support services.
Founded in 1991, the company has been present on the market for more than 30 years and in 2010 it became part of the HT (Croatian Telecom) Group.
Today Combis has more than 400 employees, has implemented about 1000 successful projects in Croatia and abroad, 900 professional certificates and more than 70 technology partners worldwide.
2021 turnover: €73 million
Span is a global IT company based in Croatia, specializing in the provision of professional services for the design and development of information systems and technical customer support for professional users and large enterprises.
The company has over 30 years of global experience in digital business transformation, with its services and solutions already used by global companies such as McDonald's, Starbucks and Nando's.
The Span Group currently employs over 650 people, with its affiliates located in the UK, USA, Slovenia, Azerbaijan, Ukraine, Germany, Switzerland and Moldova.
2021 turnover: €63 million
Founded in 1989, Microline is a Croatia-based company primarily engaged in the wholesale of computers, computer components, printers and office supplies.
About 85-90% of the company's total sales are made online, with its customer base including various companies, chain stores and individual customers in Croatia. The company also exports part of its production to Bosnia-Herzegovina and Hungary.
Turnover for 2021: €62m
VSCommunications software company Infobip is Croatia's first unicorn and a global leader in omnichannel engagement, with a wide range of messaging channels, tools and solutions for advanced engagement, authentication and security client.
Founded in 2006, over the past 15 years the company has managed to open more than 65 offices on 6 continents and more than 3,000 experts. Today, the company is one of the world's largest providers of A2P SMS services.
Last year, the company also acquired global VoIP provider Peerless Network, underlining its international growth strategy and ambition to expand into the US market.
2021 turnover: €49.6 million
Founded in 2001, Links is a leader in the sale and production of computers and computer components. We are present throughout Croatia with 12 specialty stores in 11 cities, as well as an online store with over 8,000 items.
With over 140 employees in 14 offices across the country, the company's primary focus is optimal workplace coverage and continued revenue growth. With a set of services related to the sale of computers (expertise, speed, availability, warranty), the company aims to provide the market with quality solutions.
2021 turnover: €47 million
Nets CEE is a Croatian payment solution provider, dedicated to processing card transactions, offering digital payment, security and authentication solutions.
The company processes 1.5 million transactions per day and 560 million per year on average. Founded in 2009, in 2018 the company joined the Concardis Payment Group, one of the leading providers of digital payment solutions in the DACH region (Germany, Austria, Switzerland), and in 2019 it became part of the Nets Group , the leading payment provider in Scandinavia.
Turnover for 2021: €47 million
APIS IT is a Croatian IT company, founded at the end of 2005 by the contract between the Croatian government and the city of Zagreb, to develop and track the implementation of eGovernment guidelines, standards and policies.
APIS IT also supports government administration bodies in developing their own eBusiness strategy, while developing a common ICT infrastructure in the country.
Since 2019, APIS IT has been a partner of the Central State Office for the Development of Digital Society in the creation of the Shared Services Center (CDU), as an EU strategic project of the Croatian public administration, aimed at consolidating state information. the infrastructure and the creation of a private public administration cloud.
Source: Bisnode/Dun & Bradstreet (https://www.dnb.com/hr-hr/)