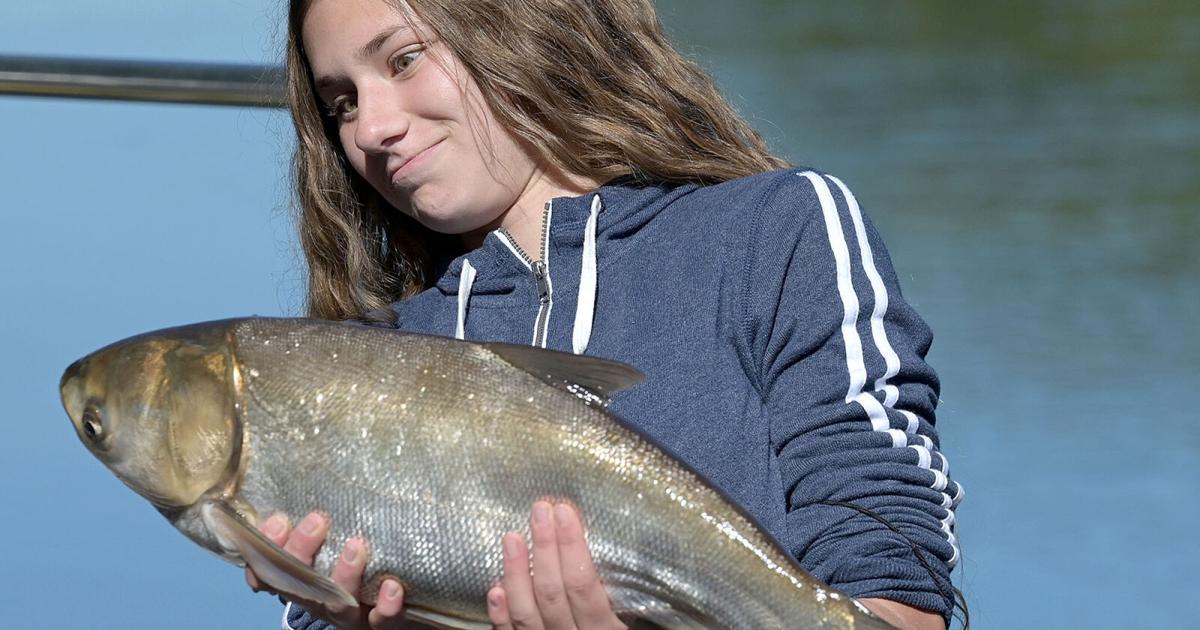 Students have fun at the 23rd Annual Cayuga Wetlands Exploration | Local News
"It will be a scene of chaos in a few minutes," Aaron Douglas of the Indiana Department of Natural Resources warned as he stood in the middle of wetlands at Duke Energy's Cayuga power plant on Friday.
More than 400 eighth graders from Southwest Parke, North Central Parke, South Vermillion and North Vermillion school corporations came together to explore and learn about the value and function of wetlands.
Douglas was helping teach a group of children about bird migration at the wildlife station. Students will soon enter a competition in which they will imitate migrating waterfowl.
Each student was given two rings and instructed to visit two of the three tables representing Indiana stops along the migration path. They had to toss a ring and have it encircle a glass tube on top of the table, much like one would in a game of chance at the county fair.
Once they managed to ring two hits, they grabbed an orange disc from the ground and raced to their final destination. Only one catch: there was one disc less than there were students, so the student who did not have one was, so to speak, a dead duck.
"We wondered if eighth graders would take this very seriously, and it turns out they take it very seriously," Douglas reported.
"Almost too seriously – they don't want to die."
Indeed, the students were in a frenzy as they attempted to loop the tubes with rings. Parke-Heritage's Anesa Vaseli survived – but barely, as she was one of the last to secure her rings around the tubes.
"It was really difficult, especially the pressure," Vaseli said, "but I was able to get [the ring] above."
Vaseli said that of the educational stations she visited, her favorite was "definitely the fishing station, the fish were very big and they were very impressive and how many there were".
In the future, she added, she would like to delve into "hydrology which was very interesting, especially how they filter water. It was great."
Throughout the day, students cycled through 12 stations related to the wetland environment.
Becky Holbert, a 4-H youth outreach educator from Purdue University who organized the event, said, "There are hands-on activities at most stations. Our philosophy is 'Tell me, I'll forget; teach me, I will remember; involve me, I will understand. The presenters do a fantastic job involving the students in the educational process. »
At the River Ecology Station, students were asked to hold live fish caught in the Wabash River earlier in the day by Duke Energy senior scientist John Pike.
A few fish he caught were invasive and parasitic species, including an Asian carp, which if caught could not be discarded – it had to be eaten or fed to eagles or other predators. . In fact, it had been given a new name, "copi", to sound more like something one would like to see on a plate.
"They have a lot of protein," noted Pike (a perfect name for a guy who works with fish all day), "but I think they taste like garbage."
When she visited the water ecology station, Vaseli from Parke-Heritage introduced Asian carp – uh, copi. "It was very big, very squishy – it wasn't very aggressive, though."
No, aggressive was how you'd describe the blue sucker, which Riverton-Parke's Rachel Plank was tasked with sparring. He was thrashing madly, but she maintained her grip on him, something a student later that day would fail to do.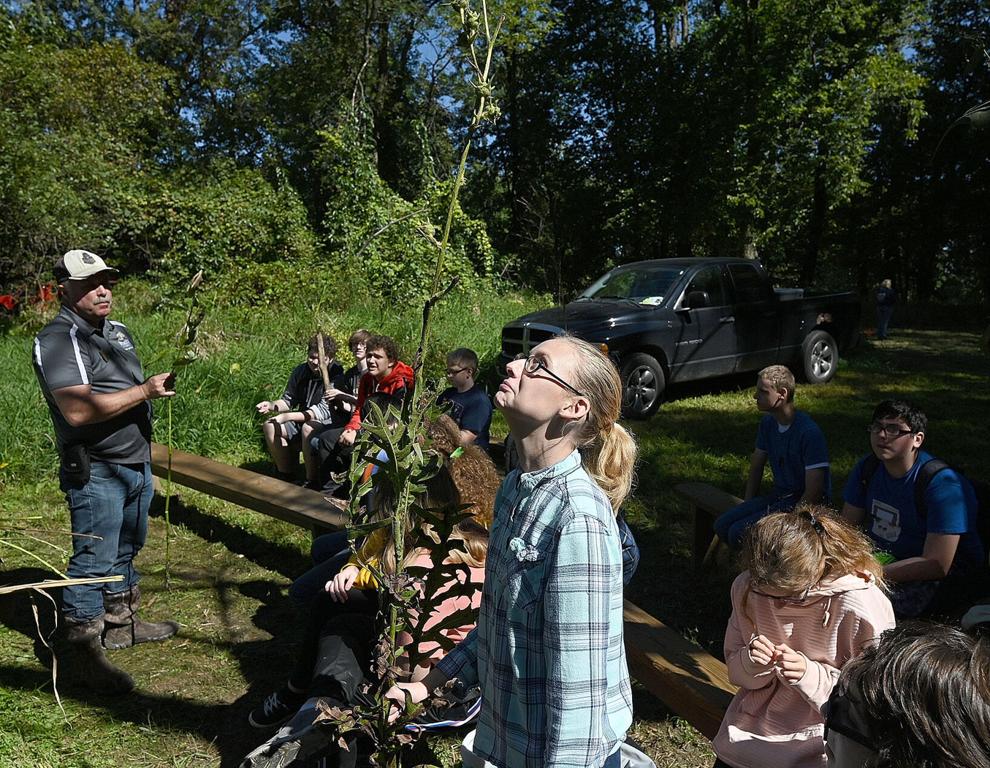 Keeping a blue sucker under control is "unnerving, in a way," Plank reported. As she would like to study animals later, she enjoyed the stations devoted to entomology and beavers and muskrats.
Zachary Bowling, wildlife specialist for the US Department of Agriculture, said of his station, "We only talk about interesting facts about beavers and muskrats – how they live."
He offered some fun facts: "Beavers' teeth grow throughout their lives, so they have to constantly gnaw on wood to keep them short. Another interesting fact is that they have split nails which they use as a comb. They are monogamous, which is rare in the animal kingdom.
Other stations taught students about bats, tall grass, telemetry, and the history of the Wabash River. There was one station, Engineering, which had no environmental theme, but rather referred to Duke Energy's ownership of the land.
"While the kids are here today learning about wetlands and nature, we also want to tell them what we're doing here, and we're generating electricity," said Brian Wininger, retired technical director of Duke Energy, which operated this station. .
"We talk to them about the different ways to generate electricity — we talk to them about coal, we talk about what's good and what's not and how we deal with it. We also talk about different ways to generate electricity, such as solar energy [and] nuclear."
This was the 23rd year that Duke has hosted the event in partnership with educators from Purdue Extension Vermillion County.