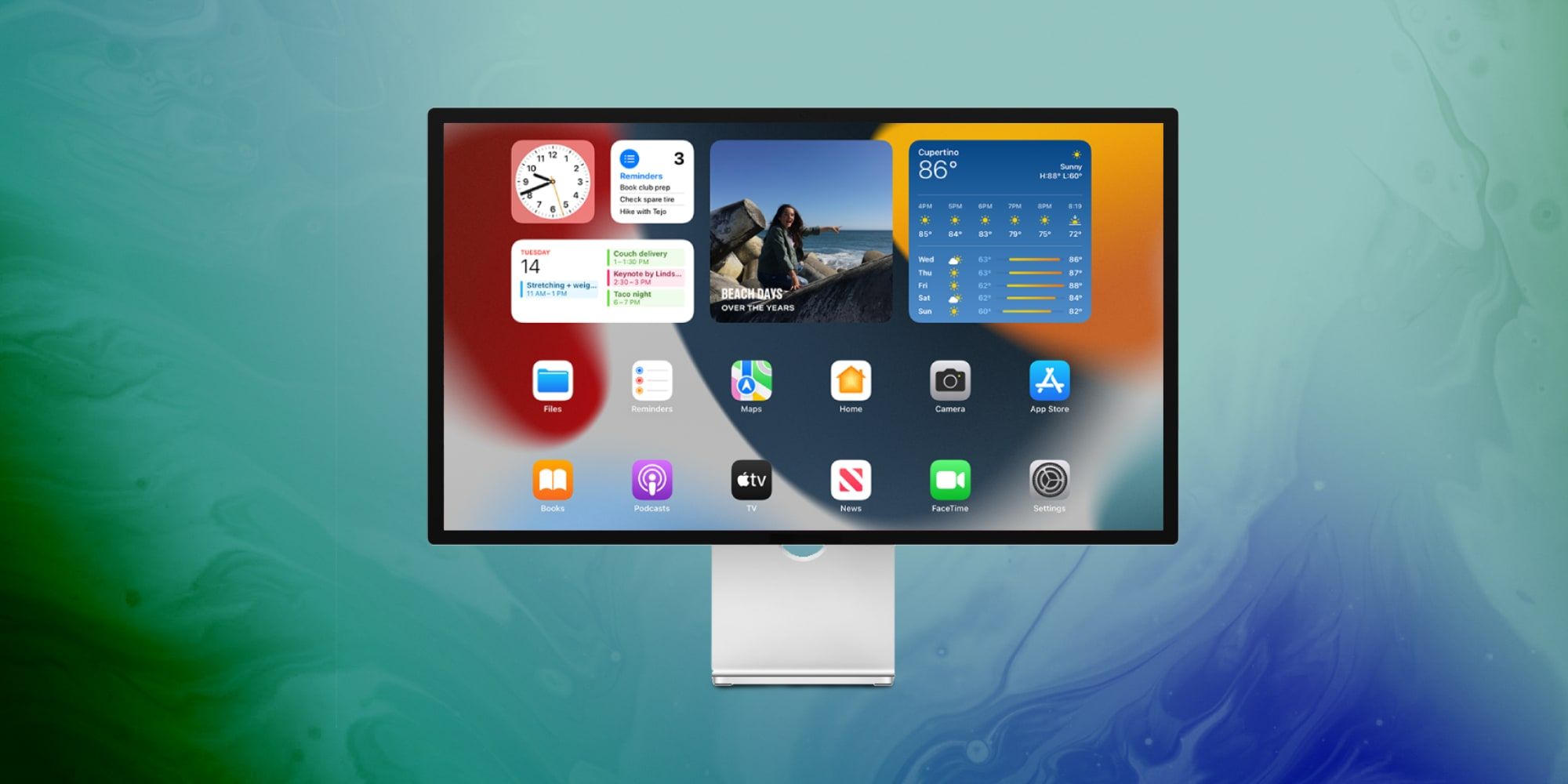 Why does Apple's Studio Display have an A13 chip and 64GB of storage?
A new revelation that the Studio Display matches the iPad 9's processor and storage means Apple could unlock more features with a software update.
Apples Studio Display is designed to work perfectly with Mac computers and MacBooks, and it offers its own computing power with its newly discovered A13 chip and 64 gigabytes of storage, but why? Could Apple have any special plans for the Studio Display that will be revealed later? If so, it won't be the first time Apple has delivered a product with hidden features that could be unlocked later with a software update.
The iPhone 11 was the first Apple product to contain a U1 ultra-wideband chip. Apple mentioned the chip when announcing the iPhone 11 in 2019, but didn't provide any compelling reasons why anyone should care. The mystery of why ultra-wideband technology in Apple's product line grew with the same U1 chip placed in the Apple Watch Series 6 and iPhone 12. Finally, in April 2021, Apple launched the AirTag, which could be found with incredible accuracy with any Apple product containing a U1 chip, revealing the master plan that began at least two years earlier.
Related: An Apple Studio Display Pro may be just around the corner
Apple's Studio Display is an odd monitor. Its premium price does not match the display specifications. While a 5K monitor is very sharp, why not add HDR capability? Instead, Apple has included surprisingly powerful hardware. These components include an A13 processor, Thunderbolt and USB-C ports, iOS 15.4, and 64 gigabytes of storage. IOS developer Khaos Tian discovered storage, and he shared it in a recent Tweeter. Stranger still, only two gigabytes are used. This hardware would be the equivalent of a full-size iPad 9 if it had a touchscreen. MacRumors suggested that perhaps it was simply economies of scale that led Apple to load up this display with super-powered computing components that may never be fully utilized.
Thinking differently about Studio Display
If a brief detour is taken in a bit of wilder imagination, trying to "think different", Apple's famous slogan, there are a variety of possibilities. For example, adding a mouse, keyboard, and enabling that use in software would allow Apple's Studio Display to function as a low-power computer. A more likely scenario would be to make it an advanced Apple TV with a more powerful processor and a built-in high-resolution display or an all-in-one game console with a display if a user plugged in a gamepad.
All it would take is a software update to make either of these ideas a reality. Unfortunately, Apple didn't mention Bluetooth or any other wireless connectivity, which makes it unlikely that Apple intends to use the Studio Display as an all-in-one computer or Apple Arcade console. Maybe some adventurous hacker will jailbreak a Studio Display and explore those possibilities. In the meantime, the mystery remains. It could be as simple as Apple out of stock on older processors and smaller storage chips, making it more cost effective to give the Studio Display an A13 and 64 gigabytes, even if it's not needed.
Next: Apple's Studio Display Costs $1,599: Is It Worth Buying?
Source: Khaos Tian/Twitter, MacRumors
M1 Ultra vs. M1 Max: how the two Apple chips compare
About the Author