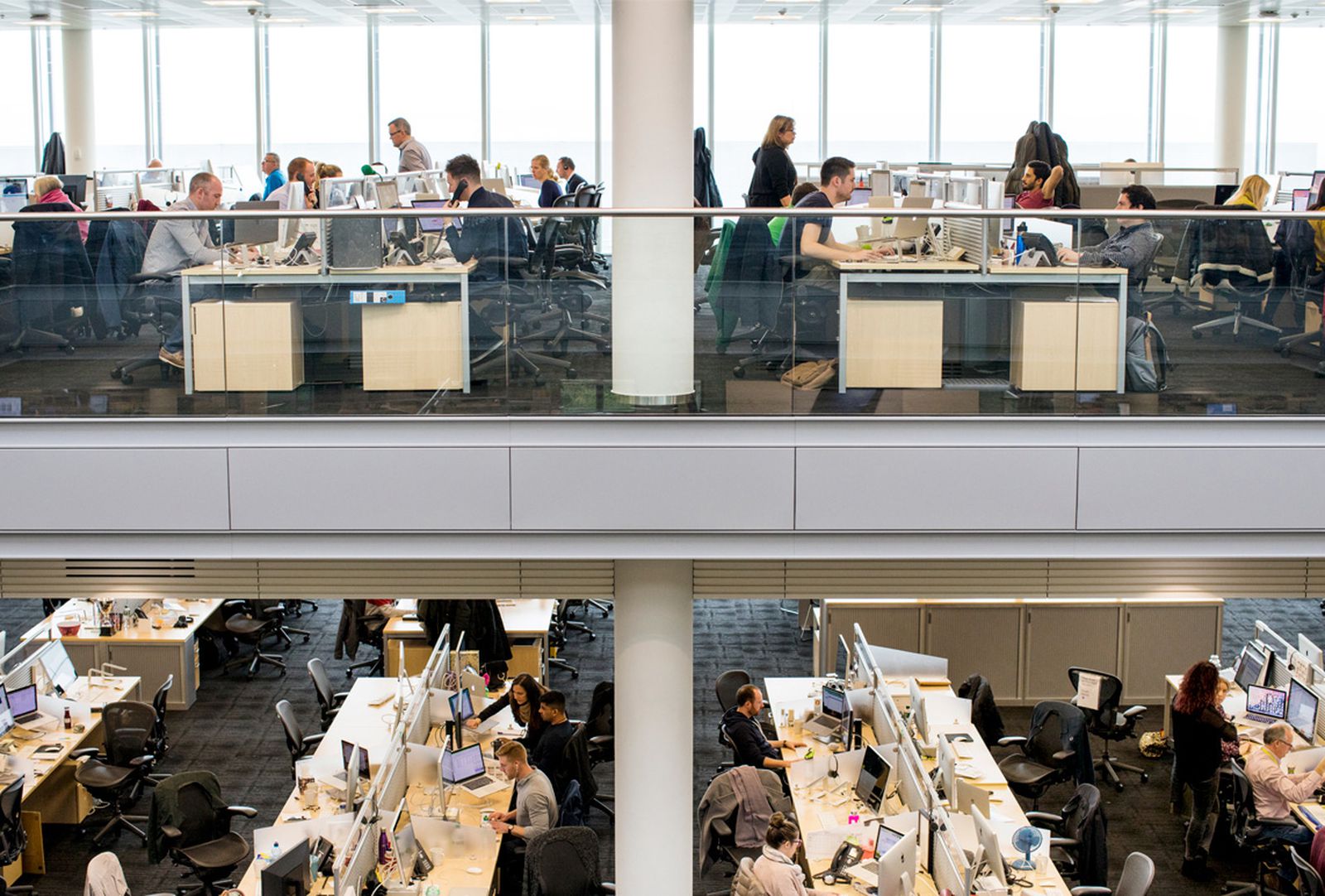 Apple expands presence in Ireland and North Carolina
Apple is expanding its presence in Ireland with a new product testing center, the Irish Examiner reports, alongside the opening of a new office in North Carolina.
Apple will open a new product testing center in Cork, Ireland, in what will be the first such facility to test Apple devices in Europe. At the site, Apple engineers and technicians will use a range of equipment, including electron microscopes and CT scanners, to test products in an effort to improve durability and performance.
The test center is located near Apple's campus in Hollyhill and was previously used to store hard drives, manuals and documentation. Addressing the Irish ExaminerApple's vice president of European operations, Cathy Kearney, said the new test facility was "a natural evolution of all the investments of recent years" in Cork:
The goal of this facility is to ensure the best product, durability, and performance, and the lab team here will test and analyze the full line of Apple products. This facility is the first of its kind in Europe and we are delighted to have it here in Cork.
The new test facility in Cork follows the establishment of an Apple team in Ireland dedicated to research into artificial intelligence and machine learning.
Meanwhile, WRAL reports that Apple plans to spend $19.3 million to renovate the seven-story MetLife Building 3 in Cary, North Carolina. The location is a temporary space ahead of the opening of a new $1 billion Apple campus in the state. Apple is recruiting a range of technical staff, developers and engineers for the new office, according to Cary Chamber of Commerce President Mark Lawson.
Related stories
Apple's Johny Srouji gives a rare media interview and discusses Apple's silicon for the Mac
In a rare media interview, Apple's Senior Vice President of Hardware Technologies Johny Srouji discussed Apple's transition to Apple Silicon for Mac, the challenges of Mac chip development amid the crisis global health, and more. The interview with The Wall Street Journal offers unique insight into Srouji, who is often seen at Apple events discussing Apple's latest chip for…
Apple's US lobbying spending hits record high amid antitrust fight
Apple spent $2.5 million on lobbying in the first three months of 2022, a company record, Bloomberg reports. Apple has increased its lobbying spending to fight antitrust legislation the US government is currently considering. In the fourth quarter of 2021, Apple spent $1.86 million on lobbying, so its spending increased by more than 34% in the first few months…
Leaked EU document could lead to major changes to the App Store, Messages, FaceTime, browsers and Siri
A leaked version of the European Union's Digital Markets Act (DMA) says Apple could be forced to make major changes to the App Store, Messages, FaceTime, third-party browsers and Siri. According to a leaked working document intended to reflect the "final" version of the DMA, seen by MacRumors, the EU is considering adopting changes that seek to have a significant impact on how…
EU one step closer to requiring Apple to switch iPhone, iPad and AirPods to USB-C
This week, members of the European Parliament voted overwhelmingly in favor of legislation that will force Apple to offer a USB-C port on all iPhones, iPads and AirPods in Europe. The proposal, known as the directive, will require all consumer electronics manufacturers selling devices in Europe to guarantee that all new phones, tablets, laptops, digital cameras, headphones, headsets, handhelds. ..
Twitter expands downvote button test worldwide
Twitter is globally expanding its testing of a new 'dislike' or thumbs down button for tweets, which is designed to let people downvote replies on the social media platform . The company announced the test's global expansion on Thursday, saying it had "learned a lot" about the downvote option in its first limited testing: We learned a lot about the kinds of answers you don't find. ..
Apple dropped plans to let users use Siri to make purchases due to privacy concerns
Three years ago, Apple considered allowing users to use Siri to make purchases of apps and services, the same way users can use Amazon's Alexa to place online orders, but engineers scrapped the idea over privacy concerns, according to a new report published today by The Information. The report highlights how Apple engineers have limited access to how users use Apple services, such as Apple TV+…
WeWork Expands Office Key Support for Apple Wallet
WeWork appears to be working on Apple Wallet support for the WeWork Access Card based on image assets and hidden code that MacRumors discovered in the WeWork app code. An image from the WeWork app showing the upcoming feature The code we've located reads "add to wallet button tapped", suggesting that a future version of the WeWork app will integrate with Apple Wallet. ..
popular stories
Top Stories: MagSafe Battery Update, iPhone 14 Rumors, And More
This week has seen a good mix of Apple news and rumours, including an update for Apple's MagSafe battery that will let you charge your iPhone faster on the go and new rumors about the iPhone 14 lineup. Other topics included Samsung's new M8 display as a competitor to Apple's Studio display, a new round of OS beta releases, and more, so read below for all the details! …
Sony WH-1000XM5 headphones leak reveals new design, improved ANC and battery life
Details of Sony's next-generation WH-1000XM5 headphones have been leaked, revealing a new design and more advanced specs over the company's current premium offering. When it comes to noise-canceling wireless audio, Sony's flagship WH-1000MX4 headphones are some of the best around and arguably the AirPods Max's biggest rival, so what Sony has next up its sleeve. .
iPhone 14 lineup color options to include all-new purple tint and sketchy rumor claims
The iPhone 14 lineup will come in an updated range of color options, including an all-new purple color, and feature a new True Tone flash design, according to a sketchy rumor shared by an unverified source (via AppleTrack). The post, which has since been deleted, comes from an unverified source on Chinese social media site Weibo and claimed to reveal the full range of color options…
Samsung's new 32-inch 'M8' display vs Apple's Studio Display
Samsung recently introduced the M8, a new 32-inch 4K display priced at $700, making it half the price of Apple's Studio Display. We picked one of the screens and thought we'd compare it to the Studio screen in our latest YouTube video to see how it performs and if you can save some money by going for a cheaper option. Subscribe to MacRumors YouTube…
Anker's new 100W GaN charger features three USB ports, 34% smaller in size than Apple's 96W charger
Originally announced at CES in January, the US version of Anker's highly anticipated 736 USB charger is now available through Amazon for $75.99 in black/silver. Utilizing Anker's GaN II technology, the 100-watt 736 charger is 34% smaller than Apple's 96-watt charger, while offering the flexibility of three USB ports to charge multiple devices when needed. The 736 includes two USB-C ports…
Apple is now selling two new HidrateSpark smart water bottles with Apple Health integration
Two new smart water bottles from HidrateSpark are now being sold through Apple's online and retail stores, allowing users to automatically track their water intake and sync it with Apple Health. The $80 HidrateSpark PRO STEEL, available in silver or black, is a 32-ounce vacuum-insulated water bottle with chug and straw lids and an LED puck at the base that lights up in customizable colors and…
MagSafe Battery Owners Benefit from an Unexpected Upgrade
Apple has dramatically increased the charging speed of the MagSafe battery via a firmware update, providing improved functionality even for users who already own the accessory. Apple's latest firmware update for the MagSafe battery, released last week, enables 7.5W charging on the go, up from the previous 5W limit that has caused some users dissatisfaction. When…
Google's never-before-seen Pixel Watch leaks after being abandoned in a restaurant
The "Pixel Watch", Google's first flagship smartwatch intended to be a competitor to the Apple Watch, leaked online after a Google employee who had access to the unreleased watch apparently left it at a bar. The footage was shared with Android Central, which said at the time it received the photos from a source who found the watch at a restaurant. With a Red…