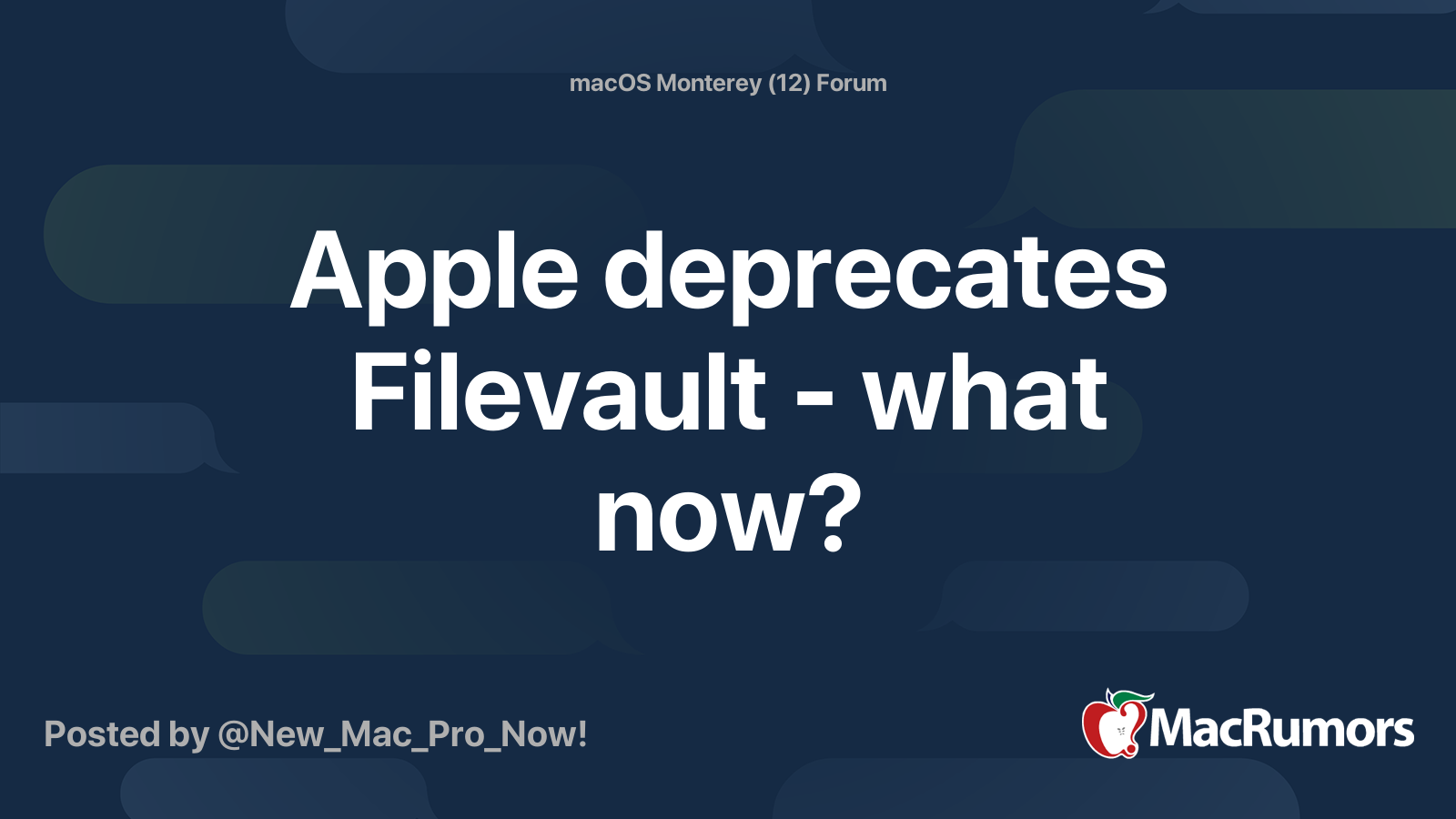 Apple deprecates Filevault – what now?
Hello,
After the original issues with bootable savegames in Big Sur were resolved with Carbon Copy Cloner, the issues increased further with Monterey…
Using CCC's recommended method (remove/format with APFS+guid, then use wizard for old bootable copies), I can only back up new M1s with little disk space used (100GB). A 2018 Intel iMac with 750 GB of data (Monterey) fails to create a bootable backup with CCC's recommended method for the umpteenth time and I think I'm giving up now.
The main reason I want to keep backups bootable is to not lose Filevault's secure encryption. No bootable backup means no level of Filevault security – or am I missing something here?
APFS encrypted formatting is hardly a proven alternative.
Today Mike Bombich from CCC wrote to me the following:
> One final farewell comment if I haven't convinced you to forego bootable copies yet – Apple broke this feature on macOS 12.3 for Apple Silicon Macs.
> We're on 12.3 beta 5 at this point, and I think the final update is imminent. I tested this feature again yesterday on 12.3b5, and it's still broken on Apple Silicon Macs.
> I don't think this is a practical (or necessary) solution for Apple Silicon Macs.
It really sucks. How does Apple think we will create Filevault encrypted drives in the future? Has this been discussed somewhere?
Are there alternatives? Are there people outside Apple Park already wielding pitchforks?
I mean what does it give?
They just bury Filevault silently and expect users to be quiet?
Thank you for your contribution &
Cordially