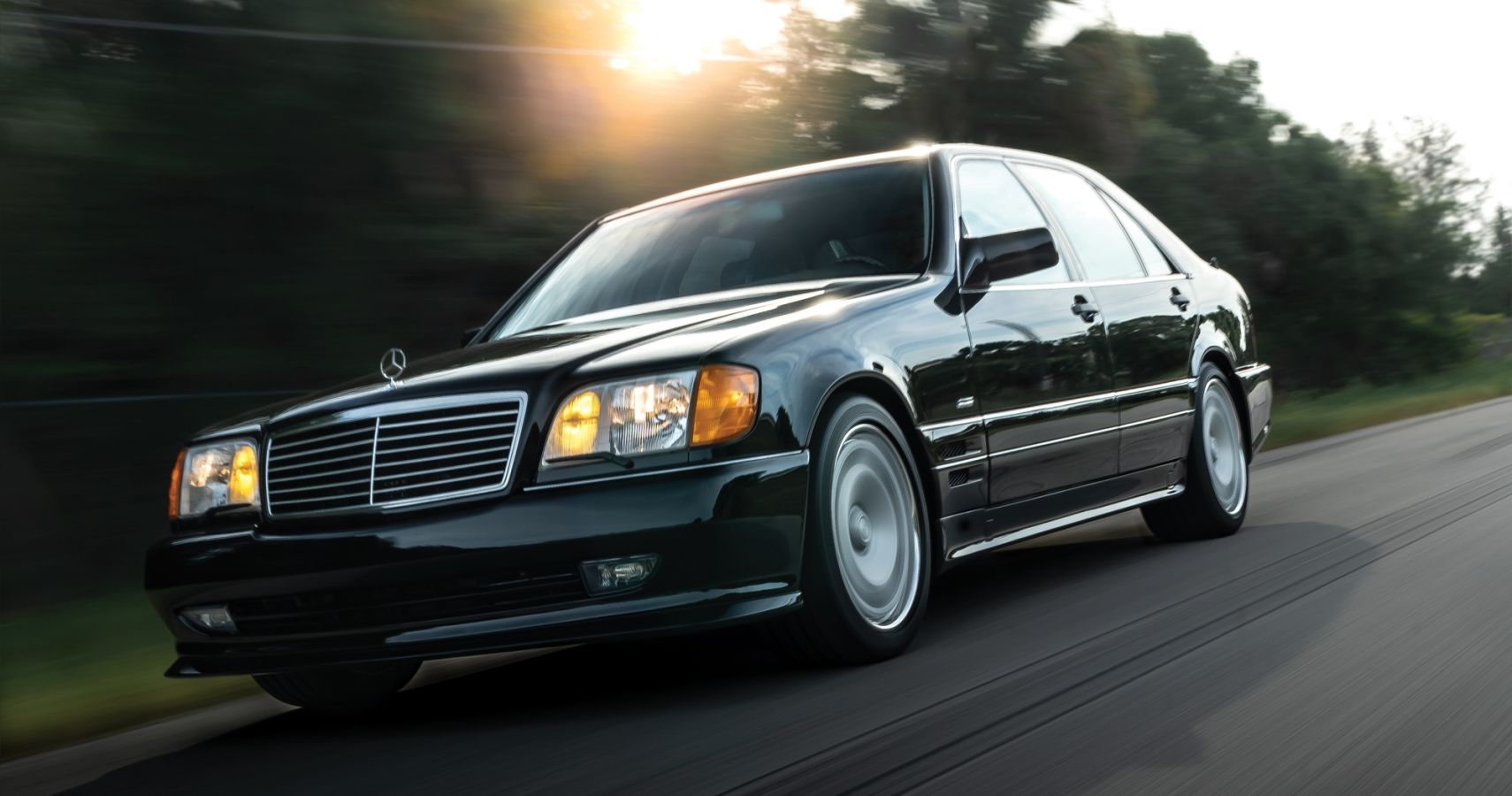 Renntech's 615-hp 1992 Mercedes-Benz 600 SEL Restomod packs a ridiculous 7.6-liter V12
Mercedes-Benz are one of the best car manufacturers in the world. Over many decades they have produced fantastic cars ranging from sports cars and sedans to supercars and the iconic G-Wagen. Some of their best cars are their classic cars, such as the Mercedes-Benz 600 SEL. It's one of the best sedans the company has ever made, and you'd be hard-pressed to beat it. However, Renntech may have found a way to improve it.
Step into their amazing 1992 Mercedes-Benz 600 SEL Restomod. It's something pretty amazing that recently came out, taking the 600 SEL to the next level. The company is already one of the leading names when it comes to modifying Mercedes-Benz products, and this is their latest machine. What they came up with is what is now called the S76R which they claim has the most powerful naturally aspirated V12 engine they have ever produced. And that V12 engine is all-powerful. So let's take a closer look at this utterly amazing masterpiece.
What's under the hood of the Renntech S76R
When you see a product from Renntech, you sit up and take notice. What the company did first started with the iconic Mercedes M120 6.0-litre V12 engine. It's one of the finest engines Mercedes has ever produced, but Renntech has taken it to new heights. It's now rebored and stroked, giving the M120 a whopping 7.6 liters of displacement. It's an increase of the same displacement as the V6 engines of an F1 car. Equally impressive is how they achieved this huge gain.
What Renntech did next was add new internals to the engine. We have new titanium connecting rods, as well as AMG cams. Ported heads are now added, as are titanium retainers and some hive valve springs. To supply the engine with its fuel, there are also third pound fuel injectors in the car. Renntech also added its own airbox design to the engine, with stainless steel exhaust manifolds, sport catalytic converters and quad mufflers. It all adds up to a truly brilliant 615bhp, all brimming with polished stainless steel exhaust tips with a glorious V12 soundtrack.
RELATED: 2022 Mercedes-Benz GLE 450 4Matic Review: The Road Trip SUV You Need
A punchy and powerful Mercedes sedan
This 615 hp V12 engine allows the Renntech creation to reach a top speed of 155 mpg. Renntech says the car should hit the 0-60mph figure in around 5-5.4 seconds, which is very impressive. Renntech didn't limit its modifications to the engine either, far from it. They removed the four-speed automatic transmission from the 1992 600 SEL and replaced it entirely. An upgraded five-speed transmission from a 1996 version of the car is now available, and for even more performance an OS Giken limited-slip differential has also been added. Don't get me wrong, these are pretty significant improvements.
What else was done then? Well for starters, there are new brakes for the Mercedes. Carbon-ceramic discs are now fitted, with six-piston calipers at the front and four-piston calipers at the rear of the car. The front discs measure 15.38 inches while the rear ones measure 14.17 inches. Renntech has also worked its magic on the suspension with shorter coil springs, and a second-generation adaptive damper system is yet another highlight. While the mechanical side of things is the primary focus, the exterior and interior are equally important.
Mercedes exterior and interior upgrades
Although the car looks quite stocked on the outside, Renntech has added some upgrades. For starters, there's the front splitter, followed by the trunk spoiler. Louvered side moldings are another exterior feature, as is the AMG ground effects kit. Another special feature are the unique forged aluminum wheels. Renntech has made every effort to keep the original interior, but there are some upgrades. These are the new seats with diamond embroidery, and plenty of carbon fiber travel, plus the Alcantar headliner. These add a modern touch to a classic interior design.
RELATED: The 2023 Mercedes-AMG C 63 S Hybrid Just Changed the Performance Sedan Game
Elevate a classic Mercedes to a new level
Renntech has certainly taken this classic Mercedes machine to new heights. Adding the extra horsepower makes it one of the most powerful Mercedes sedans any of us can get our hands on, and it's refreshing to see some interior changes while keeping it, as well as the exterior, as close to the original design as humanly possible. Restomods can be polarizing at times, but if done tastefully, they can be just plain beautiful. This one falls very much into the latter category, and Renntech should be highly applauded for the work they put into this masterpiece.
Source: Rentech