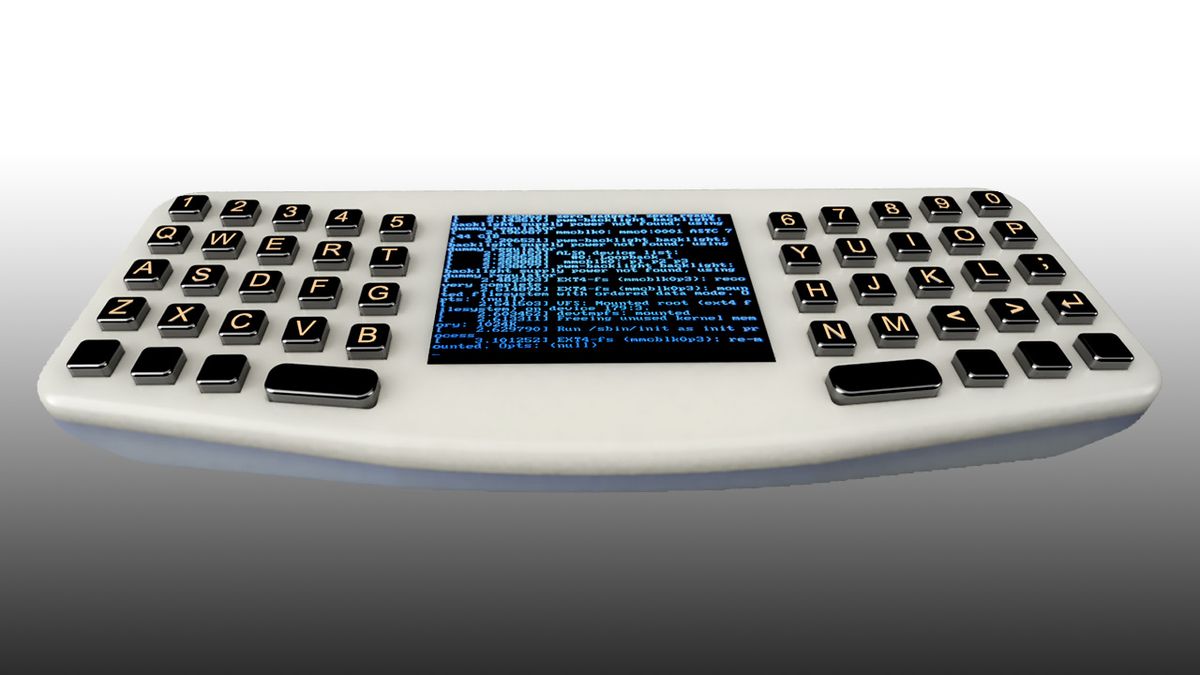 'Minimum viable computer' can run Doom, Crysis less likely
Crafted from $15 parts and looking more like a Nokia N-Gage (the original sidetalkin' model), the "minimum viable computer" is the creation of San Francisco-based inventor and journalist Brian Benchoff. As reported by Liliputing, this is a Linux-ready computer based on an ARM9 processor that can slip into your pocket and can also run Doom. But then what can not?
Image 1 of 5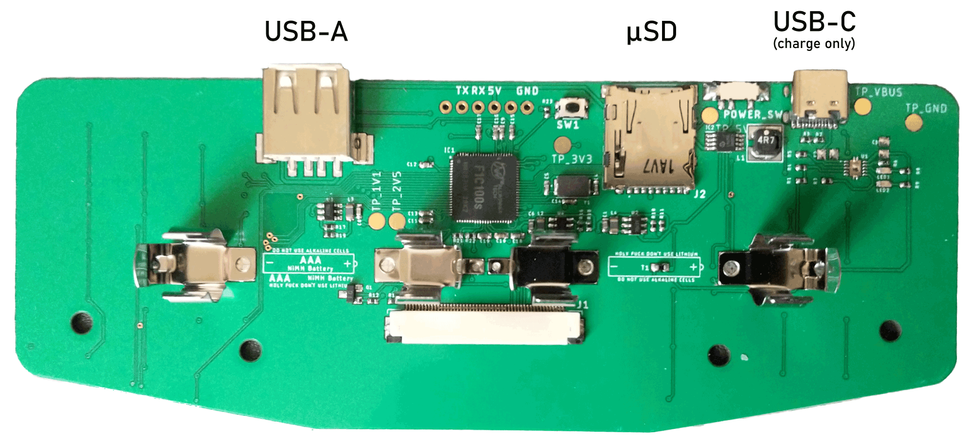 Image 2 of 5

Image 3 of 5

Image 4 of 5

Image 5 of 5

For $15 we can buy a 2W Raspberry Pi Zero, but then we have to add a screen, keyboard, and other peripherals. What Benchoff theoretically offers for $15 is a low spec, permissively licensed complete machine with enough power to ping a server and toggle the GPIO. Don't expect a GUI, because Benchoff doesn't write one. The 2.3-inch IPS TFT display has a resolution of 320 x 240 pixels, and although it can run Linux (Built-in Buildroot) on its 533 MHz Allwinner F1C100s SoC, based on an ARM9 core with 32 MB of RAM , you will only get the command line. There's no touchscreen, so you'll have to use the 48-key membrane keyboard, split in half with the screen in the middle for efficient thumb input. Storage is provided by a micro SD card and powered by AAA NiMH batteries that charge via USB-C. Battery life is described as "long enough".
| | |
| --- | --- |
| SoCs | SoC Allwinner F1C100s |
| | 533MHz ARM926EJ-S processor |
| | 32 MB DDR (64 MB with pin-compatible F1C200s) |
| Display | 2.3″ TFT IPS |
| | 320 by 240 pixel resolution |
| | ILI9342 controller (SPI) |
| Storage | MicroSD card |
| Keyboard | 48-key silicone membrane keyboard |
| Connectivity | USB 2.0A |
| To be able to | USB-C charging |
| | 2 AAA NiMH batteries (charging via USB C) |
With a board based on the now-discontinued LycheePi Nano, the minimum viable computer sits in a plastic clamshell case that snaps together without the need for tools. On the back are a USB 2 Type-A port, the micro SD card slot and the USB-C charging port. There's no built-in Wi-Fi or Bluetooth, but you can connect an adapter to the Type-A port.
There's plenty more detail, a full parts list including component cost ($14.16), and some thoughts on future work on Benchoff's GitHub page. Benchoff plans to make the device available, eventually, and asks interested parties to contact him. by Twitter.