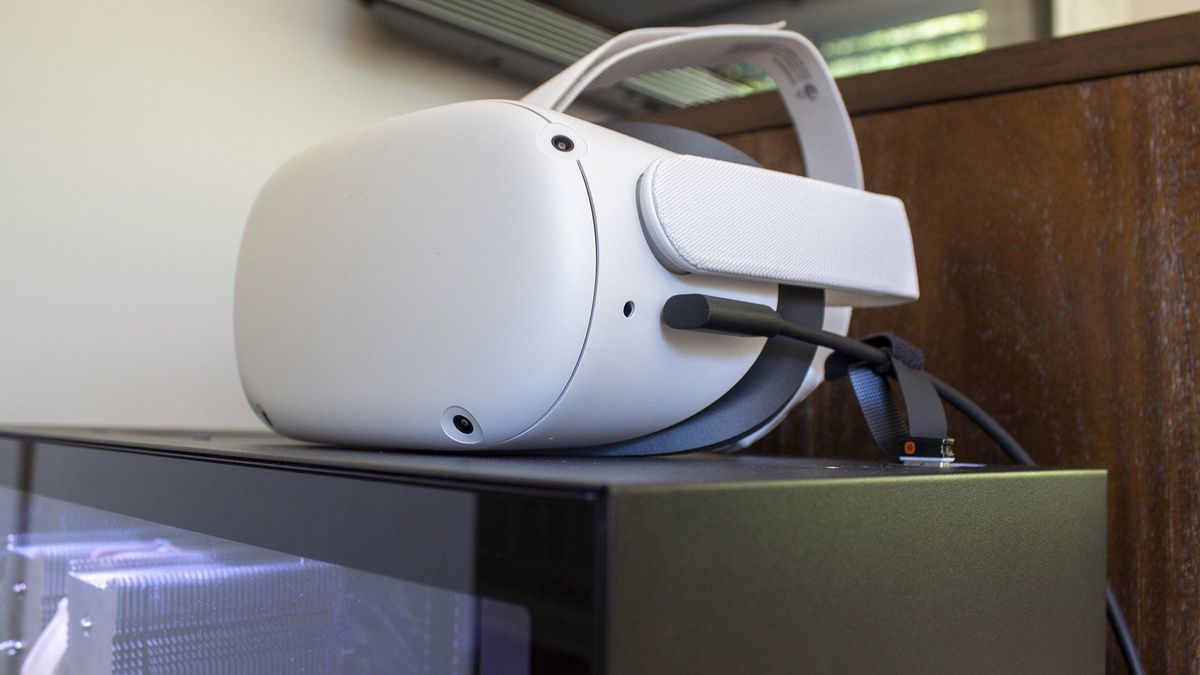 Meta Oculus Quest 2 price just dropped from $149. Wait what?
What is happening? How long exactly did I stay in the sun today? Because it looks like the price of the Oculus Quest 2 is suddenly $149 cheaper on Amazon right now. That's right, we're looking at our first decent-sized discount for the recently renamed Meta Quest 2 VR headset. [Update: it looks like the 128GB price keeps flashing between $269 and $199, so maybe hop on the 256GB deal if it goes as it looks like stock is running low on both potentially].
That's a sweet pair of offerings right there. $100 off the 128GB model and $149 off the 256GB variant. At just fifty bucks more, we'd be tempted to go with the bigger one so you can really pack games into the all-in-one VR headset. -one that has become a huge hit over the past couple of years. We've been rounding up the best Memorial Day TV sales all day, but it sure has us in "take my money" mode.
Meta, owned by Facebook, recently changed the headset's official name to Meta Quest 2 instead of Oculus Quest 2 and you may find the name varies by retailer. It's a strange mid-term decision to see how popular the headset has become under the Oculus brand. But hey, nothing else just changed – it's the exact same headset. Truth be told, we researched Google search stats and most people still search for it as Oculus Quest 2 anyway.
Still not sold? Check out our Oculus Quest 2 review and playtest results in our best Oculus Quest 2 games article.
With such big savings on the headset today, you might want to invest some of that excess cash in something from our roundup of the best Oculus Quest 2 accessories. If you're connecting it to a PC (Half- Life: Alyx anyone?), we also researched the best Oculus Quest 2 PC link cable alternatives (the official one is very expensive).