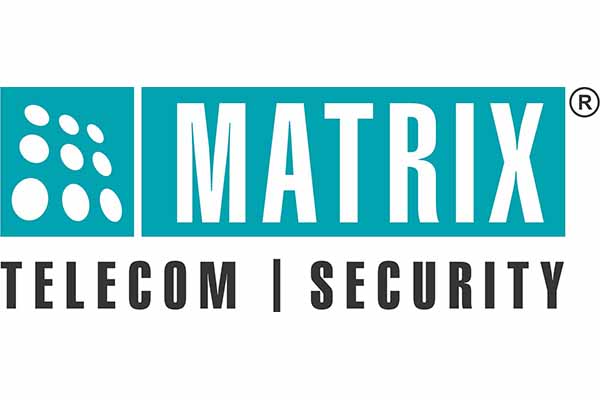 Matrix to Showcase Defense Solutions at DefExpo
Matrix, widely known for manufacturing exceptional telecommunications and security solutions, is set to participate in DefExpo 2022 from October 18-22. The five-day event, which will be held at the Helipad Exhibition Center in Gandhinagar, will see Matrix showcasing its state-of-the-art products and solutions, specifically designed for the defense industry.
At this event, Matrix will showcase its video surveillance solutions which would include VMS, NVRs and a wide range of IP cameras with resolutions up to 8 MP. The Matrix Video Surveillance solution focuses on eliminating three major issues: bandwidth and storage costs, centralized management complexity, and critical reactive security and surveillance for the defense industry.
Matrix would be showcasing its latest line of TURRET cameras to provide customers with a diverse range of IP cameras for complete security solutions. With their ball-and-socket design, these cameras allow easy movement along their axis after installation. With its unique design, the absence of IR reflection and the reduced possibility of fingerprint marks, this device is suitable for various operations. Matrix TURRET cameras will be on display at DefExpo 2022.
Matrix will also offer PTZ cameras offering 360 degree vision with its pan-tilt-zoom capability to cover any direction, allowing for maximum security. In addition, Matrix will also showcase the Project series cameras, designed for demanding user scenarios. These cameras have UL certification, a global safety standard, and NEMA certification, which protects against environmental threats. They offer high-resolution photos for clarity and protection.
Adding security alongside high-end surveillance cameras requires video recording solutions with massive storage capacity and redundancy to provide 24x7x365 monitoring with minimal downtime. Matrix introduces server-based enterprise-grade NVRs with pre-installed video management software. It can accommodate up to 128 channels and has a storage capacity of up to 144TB, supporting redundancies and hot-swappable hard drives – HDD/SSD, covering all security needs. Visitors will have the opportunity to experience this at the event.
Speaking of access control and time attendance solutions, Matrix is ​​the only OEM that manufactures end-to-end components ranging from panels, door controllers and readers to software. Matrix will showcase its Aadhaar Enabled Biometric Attendance Device (AEBAS) – VEGA FAXQ specially designed for government organizations. It marks the presence of government employees by securely taking Aadhaar information from UIDAI server. Matrix will present its COSEC ARGO FACE – a face-based door controller, which recognizes people accurately, quickly and reliably, and has a high capacity. AI-based deep learning technology makes it highly adaptive. Plus, with IP65 and IK06 certifications, this technological marvel is a perfect fit for any organization.
In the telecom field, Matrix is ​​the only company that provides all business communication products and solutions. Matrix will showcase a plethora of telecom solutions consisting of PBXs, IP-PBXs, server-based PBXs, media gateways and communication endpoints at DefExpo 2022, which can provide secure communication, covering all industry needs of the defense.
Anil Mehra, Senior Vice President – ​​Sales and Marketing, says, "DefExpo 2022 will provide an excellent platform for exhibitors to showcase products specifically for the defense industry. Through this event, we look forward to meeting some Our goal is to understand their latest requirements and demonstrate how our solutions can help improve their experience."
Matrix looks forward to seeing you at DefExpo 2022, Helipad Exhibition Center, Gandhinagar, Gujarat in Hall 11S, Booth 11S135 from October 18-22, 2022 to get hands-on experience with its latest solutions.
To learn more, visit: WEBSITE