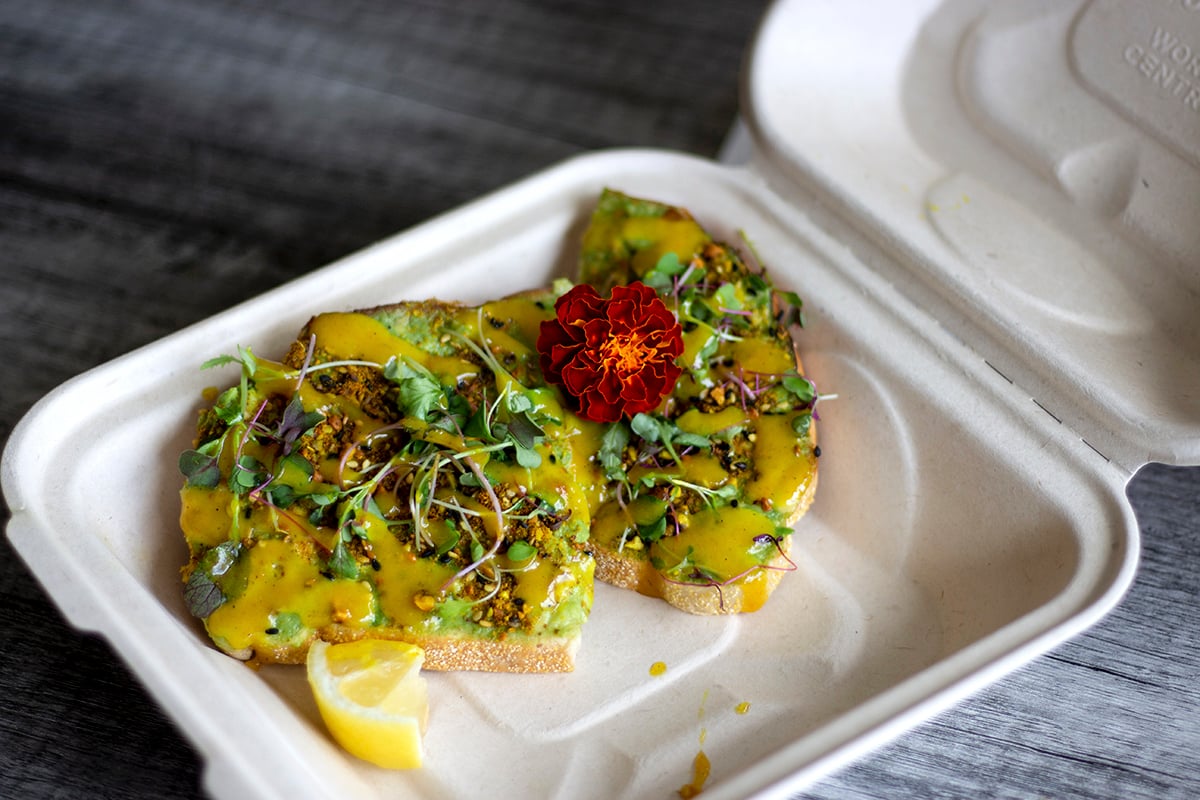 Becoming a vegan is difficult. These two cafes helped a meat addict transition
MYour doctor suggests going vegan. We discuss the results of my annual review, 99% of which are excellent. But we are looking at the other 1%. "I would like to try an experiment," she says. "Try to go vegan. For six weeks. She drops the bomb as casually as if she suggested that I try another brand of socks.
– Good, I tell him. I've already done it. Well, that's only partly true. Previously, I had gone 100% green for just four days before I started to look like a boiled asparagus stalk. I was like Popeye, fueled by cans of spinach, except it killed my will to live. Six weeks? I'll do my best.
---
SEE ALSO: Loco Mocos and Meatball Subs: Vegan City on Kapahulu Is All About Flavor Bomb Comfort Food
---
The problem with going vegan is that it doesn't automatically make you healthy. You could live off Frosted Flakes and Oreos, for example. Or Impossible Burgers and Beyond Sausages. Or even drink Wesson oil from a wine glass, if that's your preference. That's where Raised by the Waves and 'Ōlena Café come in. The two vegan restaurants frame the island, one on the outskirts of Kahuku and the other in town. At the start of my new forced vegan life, they eased the panic in my meat addicted brain.
Lifted by the waves
Raised by the Waves can be found just out of sight at the Kahuku Sugar Mill. It's hidden behind Seven Brothers at The Mill, which offers Paniolo burgers and platters of coconut and macadamia crusted shrimp, basically anything that looks juicy and succulent. There is a taco stand nearby. Maybe even huli-huli chicken. But I stay focused and walk over to the counter.
They offer something I always look for in a vegan dish, something I would choose over meat any day. They make food that tastes great – too good for me to reproduce at home, and worth the price, even if it's just a bowl of greens. And they don't do that by simply deploying eye-catching, hyper-local nomenclature for their dishes.
While I can smell the grilled char from a burger and I can see the smoke coming from Seven Brothers, when I bite into a slice of Avo-Toast ($ 8) with arugula and cherry tomatoes, pickled onions and hemp hearts, and I get a hit of cheesy umami from a pinch of nutritional yeast, it's okay. I need more.
---
SEE ALSO: Hawai'i Island's Kula Shave Ice Brings Its Natural and Organic Bowls to the North O'ahu Coast
---
Then I go for something more built: Island Rolls ($ 10). Rice paper wraps with cucumber and beet slices, beet hummus, sprouts, arugula, purple cabbage, cilantro, mint, grated carrots and bell pepper. Looks like frosted glass blown art, beet hummus swirls with bright green cucumber discs. The herbs give it a shiny ridge of aromatics. The sunflower tahini sauce gives it the right touch of richness.
I feel pretty good – a prime specimen with the sun, air and earth breathing it all in. This is the farthest I have ever driven for vegan food, but it was worth it. Yeah, I can do that. I think.
Open daily except Monday from 7:30 a.m. to 5 p.m., 56-565 Kamehameha Hwy, site.square.raisedbythewaves, @raisedbythewaveshawaii
---
'Alena Cafe
Back in town, in the middle of the work week, I've already succumbed to a vegan moco, vegan lasagna, and a vegan breakfast burrito. Basically, vegan junk food. Lifted by the waves is a memory on a distant horizon. I cooked copious amounts of high carb ribollita bread soup, high carb vegan okra, and creamy South African carrot soup. My fridge is empty of products and I am running out of ideas. Then my editor suggests' Ōlena Café, a little place on Kapiolani near the Ala Moana center. Once again, I throw a gauntlet of temptations to make it happen. Akasaka. Pho one. Teddy's biggest burgers. Papa John's Pizza. But I maintain my resolve and walk into 'Ōlena Café.
The menu has a lot of salads and bowls. Again, I avoid salads and anything else I could do at home for less. I order avocado toast because I can't resist it, and add a breakfast sandwich with a chickpea frittata.
---
SEE ALSO: From Greece to Papakōlea: Get Your Fix of Greek in the Tantalum Hills
---
This avocado toast ($ 9.25) is more vibrant than the one from Raised by the Waves. It's accompanied by the added acidity of Ōlena's house dressing – a blend of apple cider vinegar, lemon, turmeric and other goodies – and garnished with microgreens of basil, sesame seeds. and nutritional yeast. It's really good, nicely plated. I can do it at home, I think to myself. The only thing I miss is the house blend, which they sell separately.
The breakfast sandwich ($ 11.95) is a bit more complex. The chewy, almost egg-shaped chickpea frittata is good on its own. From the first bites, I enjoy the sweetness of the coconut. Chao cheese is an alchemized square of coconut oil and potato starch with a sweet coconut flavor. I realize that what looks like fried garlic chips is actually "Bacocon" – a toasted, crispy coconut in disguise, coated in seasoning but not greasy. For a while, I only chew Bacocon fiber. And then it hits – a bit of texture like bacon cartilage – then disappears. Was it real? Or chew as much as you want?
A few days later, I come back for breakfast and try the breakfast wrap ($ 11.95) made with portobello mushrooms, kale, peppers, black beans, onions and a "scramble" of tofu wrapped in a whole wheat tortilla. Hearty vegetables, a nice vibrant salsa, a little heavy in salt. I've read that fresh vegans have to make up for the sodium loss in hot dogs and other junk foods. So maybe I have this breakfast wrap to thank for keeping my electrolytes in balance.
The word "scramble" makes me realize that if Ōlena's menu had clearly stated the ingredients for the breakfast sandwich – chickpea flour patty, coconut oil, toasted coconut chips, lettuce and bread. whole wheat – I wouldn't have ordered it. I also wouldn't have ordered the breakfast wrap without the word 'scramble'. The bait and switch were needed for my meat-stuffed caveman brain to navigate. This is my conclusion after two weeks. Yes, it's only been two weeks, and I've developed a thousand-yard gaze. Are these clouds far away? Or a giant T-bone smoking on a heavenly grill?
Open Monday to Friday 7:30 a.m. to 5 p.m., Saturday 9 a.m. to 3 p.m., 1631 Kapiolani Blvd., (808) 941-9342, olenacafe.com, @olenacafe