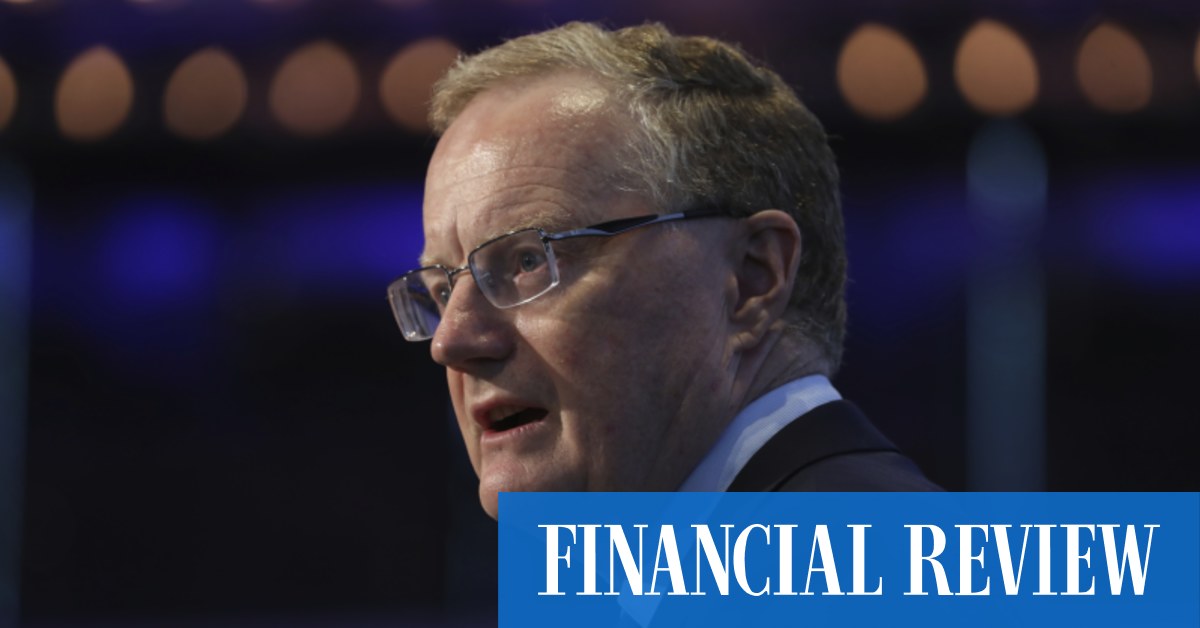 ASX drops 0.4% as RBA rate hike surprises markets
The big banks mostly finished lower after the RBA announcement, as attention shifts to which one moves first; ANZ fell 0.2% to $27.26, Commonwealth Bank fell 0.7% to $102.26 and National Australia Bank fell 0.7% to $32.11.
Westpac firmed 0.1% to $23.90 after saying it was revising its floating rates following the central bank's decision.
Magellan shares jumped 5% to $17.11 following reports of The Australian Financial Review Chronicle from the back window that the firm's board is working with former chief investment officer Hamish Douglass to create a new role for him to advise the investment team and clients. This means that Mr. Douglass would no longer pick stocks or face the market.
CSL gained 0.9 percent to $272.87 after reporting that blood plasma collections are now back around pre-COVID-19 levels, and gross margins are expected to return to pre-COVID-19 levels in over time.
Woolworths posted a 9.7% rise in sales in the March quarter to $15.12 billion, fueled by its Australian supermarkets benefiting from higher food prices due to inflation. The stock rose 0.4% to $38.44.
The tech sector rebounded from Monday's selloff, posting a 0.9% gain; Appen climbed 4.6% to $6.65, Block added 4.6% to $148.47 and EML Payments jumped 2.6% to $1.58.
Poultry group Inghams fell 4.3% to $2.87 after warning investors that Russia's war on Ukraine had increased feed costs as COVID-19 raised the costs of supply chain and inputs. The company did not provide any specific financial guidance for the year ended June 30.
AGL Energy fell 3.1% to $8.35 after the company's board doubled down on plans to split despite news that Mike Cannon-Brookes has taken an 11.3% stake in AGL .
AGL also announced an agreement with Global Infrastructure Partners for a $2 billion partnership that will lead to the decarbonization of coal-focused Accel Energy, which will only proceed if the spin-off is completed.
Shares of Imugene fell another 5.3% to 18¢, after plunging 13.7% on Monday following news of the termination of the company's supply agreement with the pharmaceutical company Merck. & Co.
Imugene released an announcement on Tuesday stating that the termination of the agreement is not due to technology, clinical trial design, trial data or safety, and that there is no is no material difference in the cost of the trial as budgeted.
Bapcor confirmed its expectation of generating pro forma earnings at least at the level achieved in fiscal 2021. The stock fell 4.9% to $6.40.
Cleanaway fell 3.2% to $3.05 after saying higher fuel prices would drive up $10 million in costs for the second half of fiscal 2022, and EBITDA would be lower $15 to $20 million forecast for the period.
Shares on the newly listed ASX Equity Story fell 12.5% ​​on the first day of trading after raising $4.64 million before fees from the issuance of 23.2 million shares at 20¢.