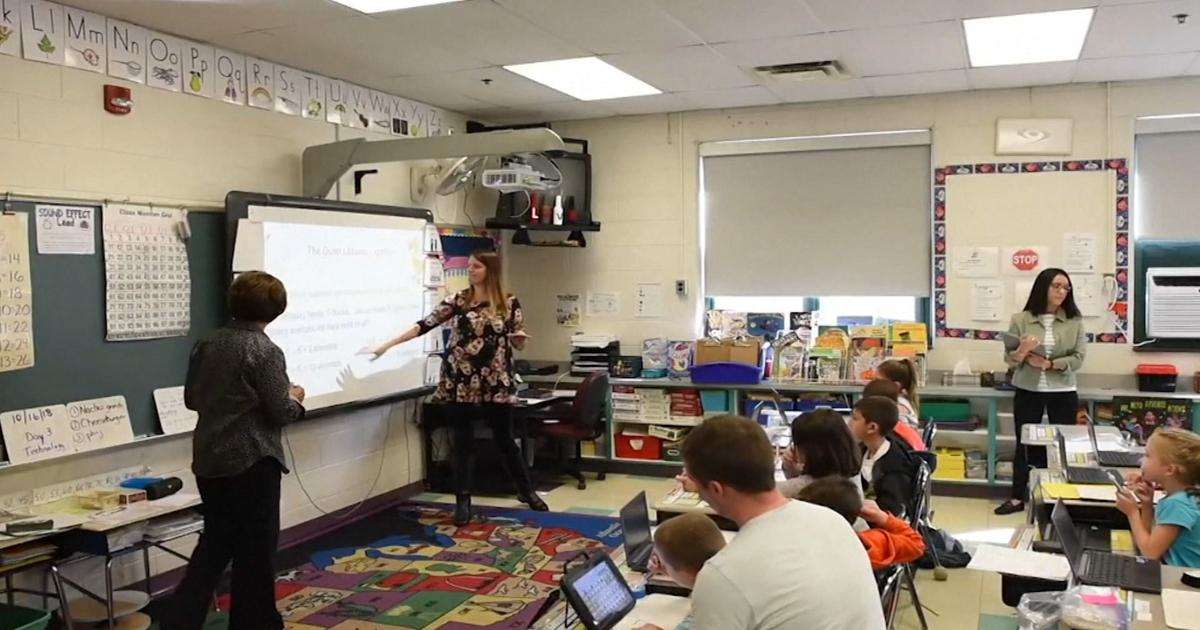 $50 Million in Grants for Idaho Families Will Be Available in September | Idaho
BOISE — Grant applications for families in Idaho hoping for financial assistance for educational resources will be available beginning in mid-September, the State Board of Education announced last week.
Created earlier this year by Governor Brad Little and the Legislature, the $50 million Empowering Parents Grant program is modeled after the Strong Families, Strong Students program administered in 2020 by the state in response to the coronavirus pandemic. COVID-19. Eligible families can tap into the new round of funding to purchase education-related items from an online marketplace, from computer hardware and software and educational materials to tutoring services.
"We know thousands of students across our state have experienced learning loss as a result of pandemic disruption," said board chairman Kurt Liebich.
The program provides $1,000 per student and up to $3,000 per family. K-12 students attending public schools, private schools or home schools are all eligible.
Grants will be prioritized for households earning $60,000 per year or less, then for households earning up to $75,000 per year. If funds are still available, then the program will be available to all other eligible families.
The state will contract with Primary Class, Inc. to create a grant application portal and online marketplace, the State Board said. Under the terms of this agreement, the application portal will launch within 30 days, making the process available to parents around mid-September.
K-12 organizations team up to improve internet access
Four Idaho education groups are teaming up to improve broadband infrastructure throughout Idaho to provide greater access to education.
An important part of the program is an Internet speed test campaign, Imagine Idaho announced Monday on behalf of the Idaho School Boards Association, Idaho Education Association and Idaho Association of School Administrators, which are also joining. to effort.
The State of Idaho will use data collected during the campaign to apply for federal funding for broadband projects.
The speed test is available here, and Imagine Idaho stressed that all information gathered must be kept "confidential". The campaign ends on September 15, 2022.
"While school leaders have worked diligently since the start of the pandemic to expand access to broadband and infrastructure, the digital divide and homework divide are still very much in evidence in Idaho," said ISBA President Jason Knopp. "We've redesigned the way students learn in a way that makes a lasting impact."
$500,000 for 'education entrepreneurs' to be won
A $500,000 grant for "educational entrepreneurs" in Idaho and the Pacific Northwest is up for grabs now.
VELA Education Fund – a national nonprofit organization that supports students, parents, educators and community education entrepreneurs – announced the program on Monday to create non-traditional educational opportunities, including student co-ops. home education and micro-schools.
Applications for micro-grants of up to $10,000 are now available for programs based in Idaho, Alaska, Montana, Oregon and Washington, the organization announced.
"We've seen strong interest in the Pacific Northwest for permissionless innovation, and we're excited to be able to launch this initiative to support families and educators who are reimagining education," said VELA President. , Meredith Olson.
The grant application is available here, where interested applicants can also take an "eligibility quiz" to see if they are eligible.
VELA has awarded more than 1,600 grants totaling more than $16.5 million nationwide since its public launch in August 2020, the organization said.